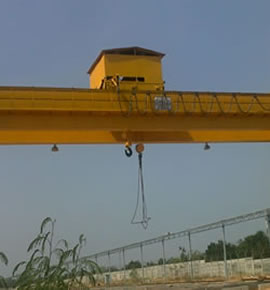 Gantry crane are particularly suited to lifting very heavy objects and huge gantry cranes have been used for shipbuilding where the crane straddles the ship allowing massive objects like ships' engines to be lifted and moved over the ship.
With Cranex Gantry cranes you can easily:
1) Relocate the entire gantry crane easily with your rental or leased facility operation or provide its utility in more than one area
2)Use the product in tight spaces or uneven surfaces
3)Add supporting parts to an existing crane in a very affordable and easy way.
...